esteefee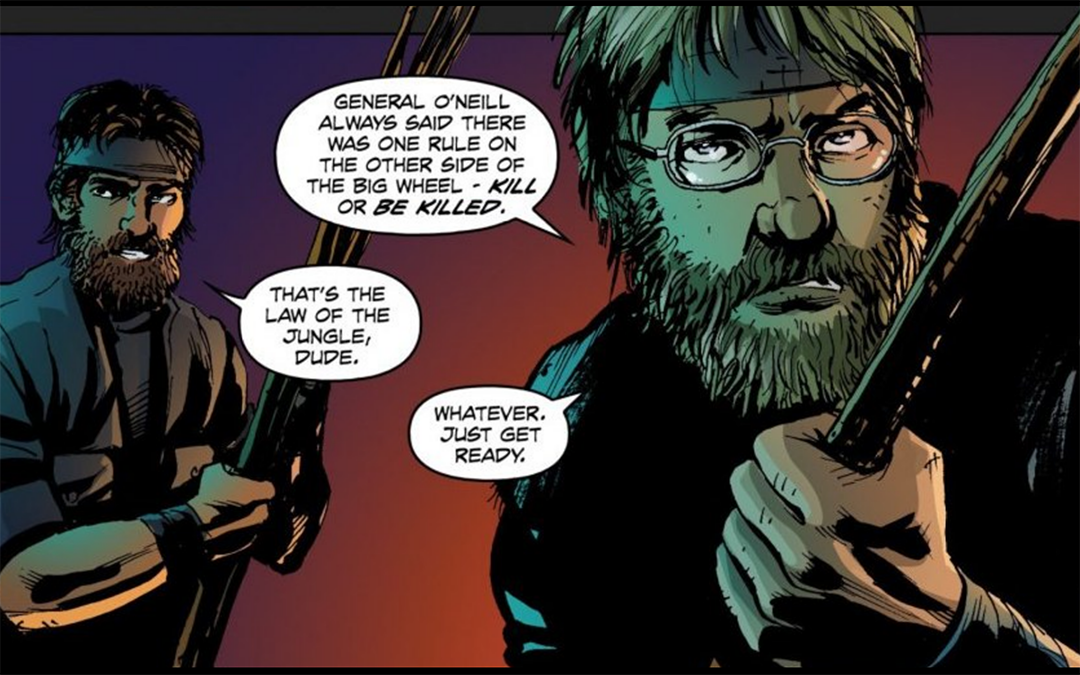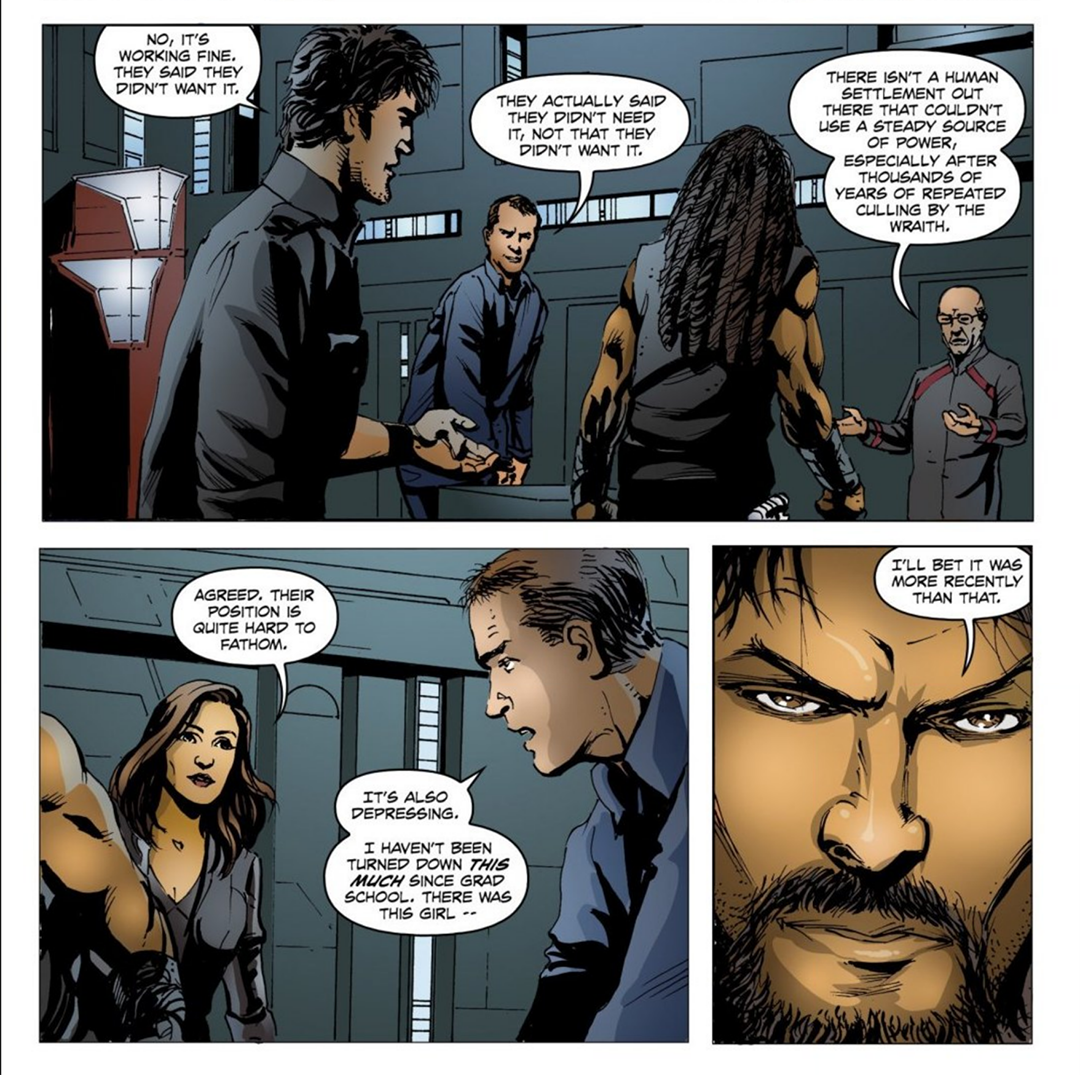 How did I not know American Mythology released the first issue of the new series of Atlantis comics last month? I am not tapped in. Here Chuck and Walter are trapped on an Earthquake planet having gate technician adventures!
The second series is called Hearts and Minds. (First edition print or with Premium Cover). It's also available at ComiXology in digital.
If you haven't read the first series, Back to Pegasus, I'd advise reading those three first, they are awesome. Lots of team! Be careful buying because they have alternate covers, so it's easy to accidentally buy dupes (but I love all the covers so I ended up buying dupes on purpose).
Please support so we get all three volumes of the second series! Also, if you're into SGU, they have the first comic of the series out, Back to Destiny, as well (print only).
[Art by Greg LaRocque. Colored by Gene Jimenez. Story by Mark L. Haynes and J.C. Vaghn]